We believe in the power of combining nature, science and industry-leading customer service to make CBD understandable and accessible to everyone who can benefit from it.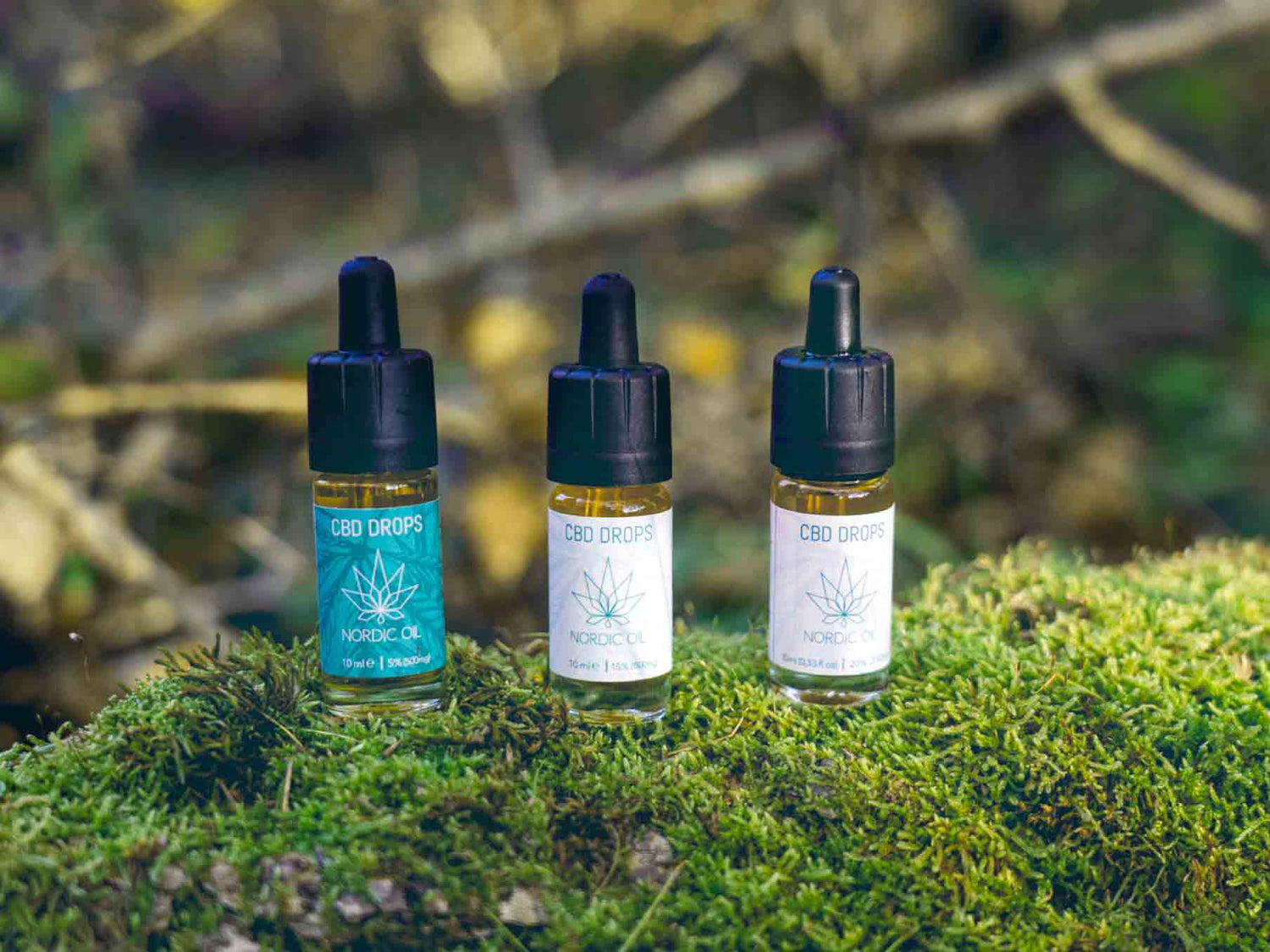 Premium CBD, premium service
Our drive and passion have brought us to be one of the most innovative and experienced CBD brands in Europe, offering an extensive range of high-quality CBD products. Today, we are taking USA by storm. Each product is carefully formulated and rigorously tested in order for us to ensure the excellent quality from start to finish our products. Our commitment to the quality and integrity of our products is matched only by our commitment to our customers; we believe that everyone deserves access to stress-relief, wellness and the very best CBD.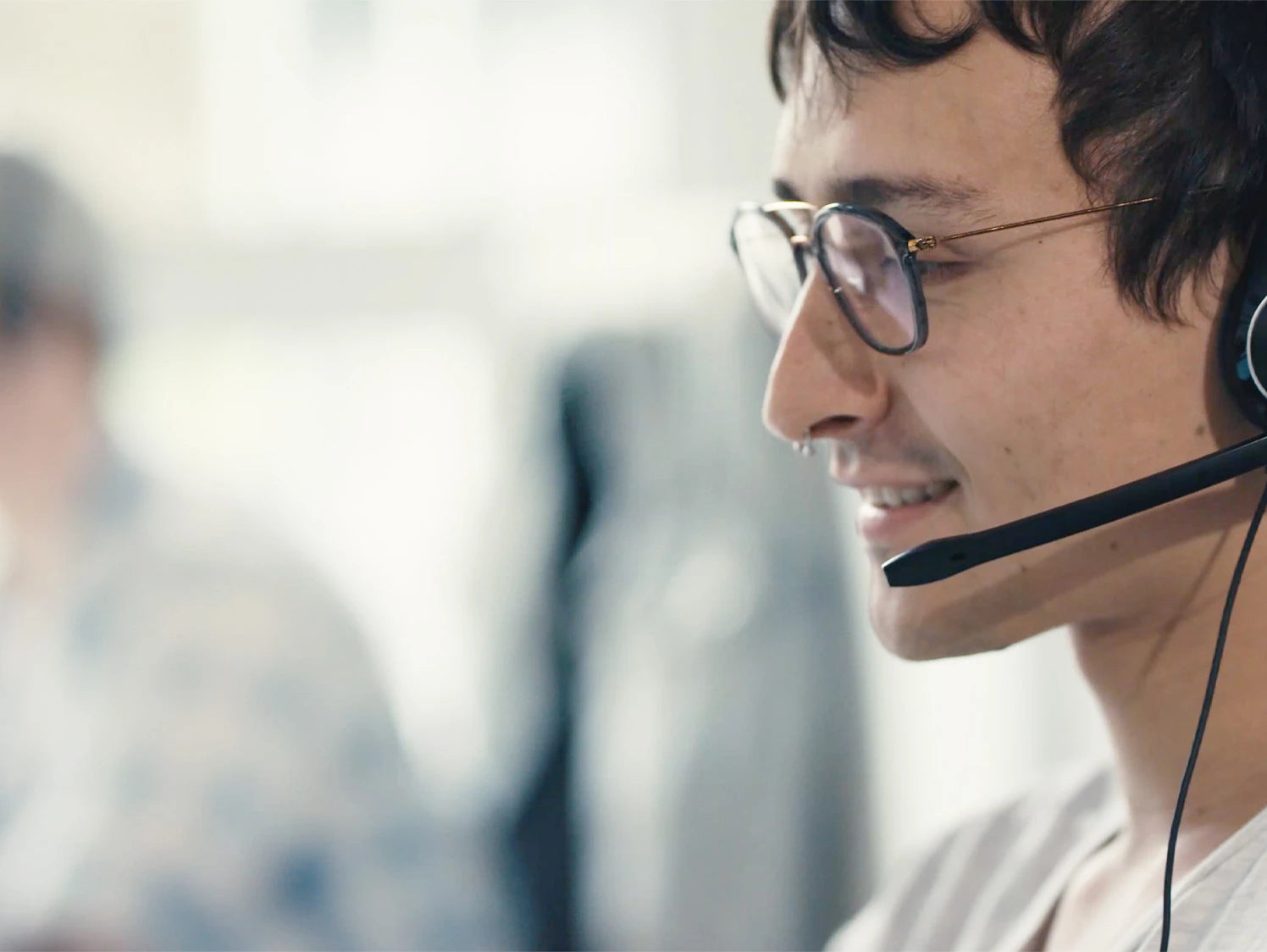 Authentic & human
People are at the heart of everything we do. We value the personal connection and see the relationship between us and our customers as an integral part of our product offering and outstanding service. Our team of CBD experts and customer service specialists. We are there for you whenever you need it.
Dannie Hansen

CEO & CO-FOUNDER

Along with his brother, Christian, Dannie founded Nordic Oil way back in 2018. A longtime CBD user from Denmark, he saw a gap in the market for a CBD brand that made the supplement accessible and understandable for everyone who could benefit from it. Fast forward a few years, and Dannie currently leads the company from our Munich headquarters.

Christian Pallesen

CEO & CO-FOUNDER

With his brother, Dannie, Christian founded Nordic Oil in Denmark in 2018. In just a few years, the brothers built up the company to where it is today, serving over 300,000 customers across three continents. Currently based in our office in the Netherlands, Christian oversees the science and production behind all of our products.

The bigger picture
In just two years, the Nordic Group has exploded onto the European wellbeing market, taking the industry by storm. And the only way is up from here. Today we have thousands of happy US customers too.
15 countries

Our products are currently sold in countries across the globe, and more are added on a regular basis.

100+ employees

From logistics to legal, and from creatives to customer support, our international team are passionate about all things Nordic.

300K+ happy customers

The most important number for us. We're proud to support our loyal customer base. Join them in their CBD journey!

3 offices worldwide

Nordic Oil is headquartered in Munich and currently also has offices in the United States and the Netherlands.

100% passionate

We love CBD, and we love our customers. Everything we do is driven by our passion for CBD and the benefits it can have for everyone, everywhere.
"Nordic Oil is a CBD brand that was founded in Scandinavia. Alongside a wide range of CBD products, including skincare products, the company aims to educate its customers through valuable articles.
Nordic Oil has driven its brand in part by superb reviews via user rating platforms like Trustpilot. What is also interesting to note is that the company is not only popular among individual CBD users but also among pharmacies. Several of the company's products have already been approved by German pharmacies."

"Nordicoil.com is one of the fastest growing cannabidiol (CBD) brands in the European Union. It is also the most Googled brand in a number of EU member states including Denmark, Germany, and Sweden. The company offers a variety of products ranging from CBD tinctures, skin care products, balms and vaping liquid. Nordic Oil has certainly set new standards when it comes to quality and customer service, supplying tens of thousands of CBD customers every month. In 2020, the company's CBD oil was ranked as the best overall CBD product in Europe by Strain Insider. As CBD continues to grow in popularity and become more acceptable due to its therapeutic and medicinal properties, this is certainly one of the companies you can bet on to be successful in the future."

"Nordic Oil is already becoming a "household name" in the European CBD market but there is still plenty of room for growth into new markets and product categories. Nordic Oil was recently, as the first cannabis company ever, rewarded with a spot in the prestigious German Accelerator, an accelerator programme funded by German government aiming to help promising start-ups enter and succeed in the US market. This way Nordic Oil was able to establish local presence and enter the US market within just a few months."

"The idea behind Nordic is simple: making CBD accessible to everyone who can benefit from the great potential of the cannabis plant. Due to the current situation, this vision has become clearer and more relevant than ever. CBD has taken the world by storm in the last few years. You do not have to look far to find the reported benefits from users for the immune system, chronic pain and mental issues such as anxiety."

"CBD oil is becoming increasingly popular with people across the UK. But what exactly is it? Otherwise known as cannabidiol, CBD oil is the non-psychoactive element in cannabis (meaning it doesn't induce a high) and is purported to have all kinds of wellness benefits; users claim it helps them manage anxiety and even eases pain. If you've been curious to give it a try yourself, you can now do so thanks to Nordic CBD oil. Mixed with omega-3 fatty acids, B and E vitamins as and magnesium, zinc and potassium, Nordic CBD oil offers more than pure CBD products and can be taken in the same way as vitamin supplements."

"CBD has taken the world by storm over the past few years as people reach for a natural remedy for a variety of common ailments. From pain relief to help with anxiety and depression, and even as an acne cure there are lots of exciting and promising claims made about CBD oil. CBD oil is created by taking the CBD from the cannabis plant, then diluting it with another oil like coconut oil or hemp seed oil. CBD is not psychoactive. For those of you wanting to give it a go, Nordic Oil makes it easy."