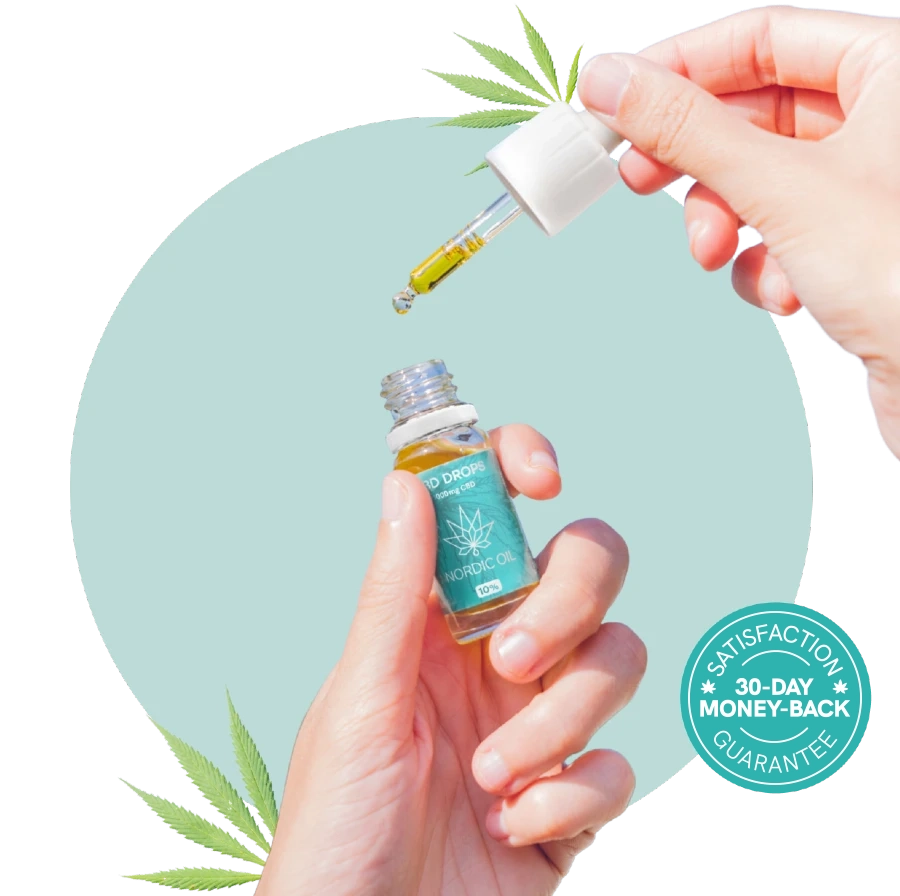 CBD Oil made with premium hemp
Created by nature, perfected by us. At Nordic Oil, we deliver CBD to everyone, whatever your need.
Shop now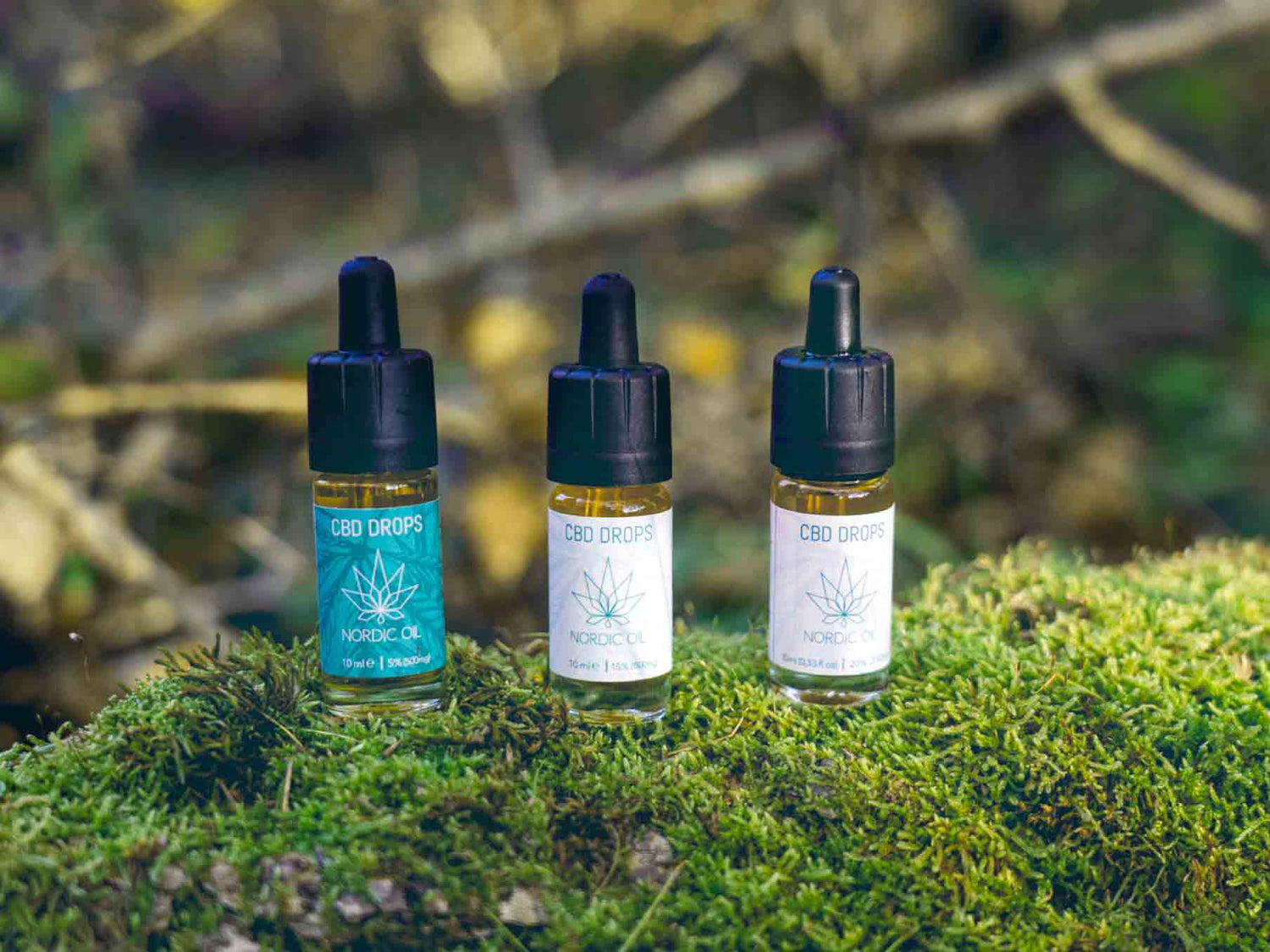 Premium quality, premium product
There's a reason why our CBD is one of UK's favourites. Our hemp oils are extracted using only the best technology and undergo third party laboratory tests, to ensure that we deliver only the very best products.
Unrivalled quality standards
Third party laboratory tests, available to view
Extraction methods that guarantee the highest quality CBD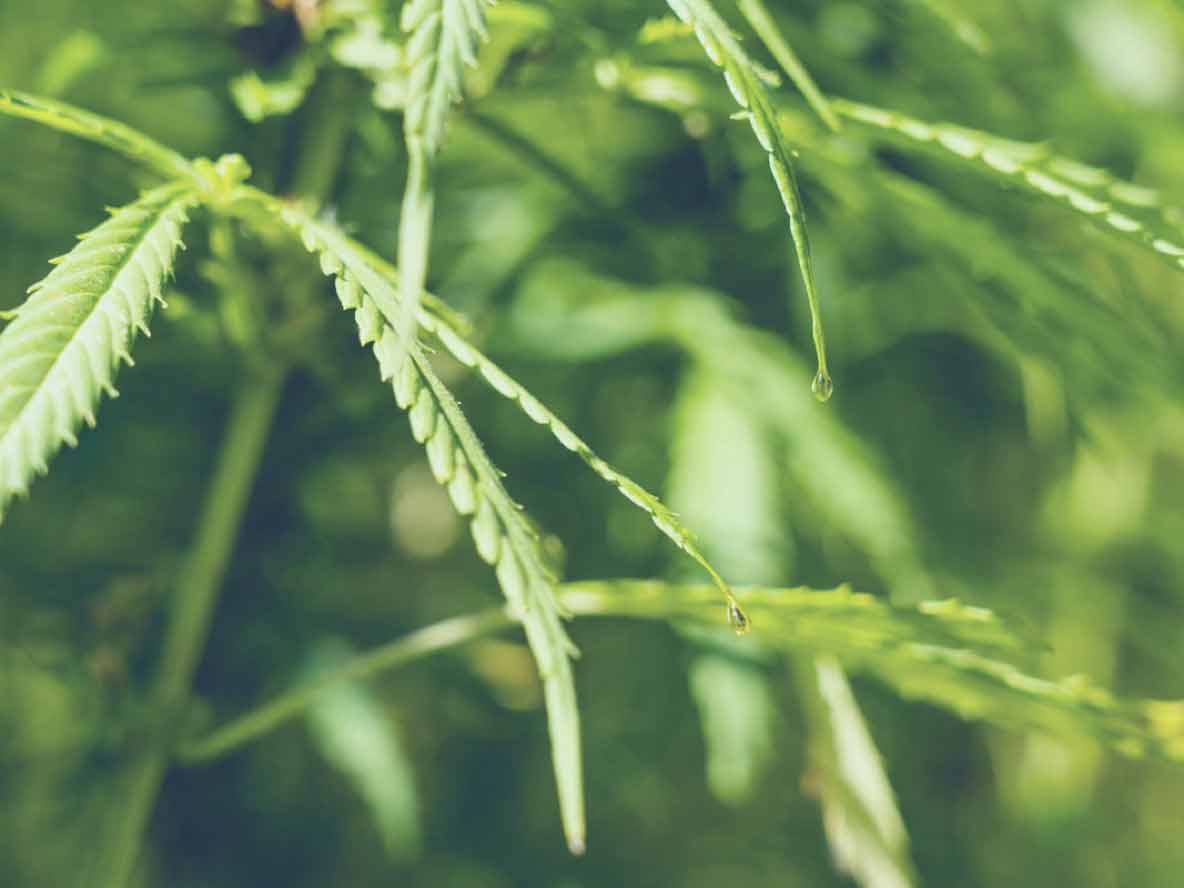 Organically-sourced, plant-based
Created by nature, perfected by us. It's more than a slogan, it's how we do things at Nordic Oil. All of our products use the highest quality natural ingredients, obtained from suppliers across Europe, which then undergo a gentle CO2 extraction, leaving only the good stuff.
Sustainability

Good for the planet, and good for you. Nordic Oil CBD is produced from organically-sourced, non-GMO hemp.

Made in Europe

All of our CBD is sourced from certified European suppliers that undergo regular quality checks.

Satisfied Customers

Customer service in your language, from real people. Our customer support specialists are experts in CBD and are on-hand by phone, email or chat for all your queries.

Fast Delivery

All orders are shipped by tracked postage and delivered within 1-3 days.

Secure Payment

Multiple payment options, for whatever works best for you. All payments are securely encrypted.
"Nordic Oil is a CBD brand that was founded in Scandinavia. Alongside a wide range of CBD products, including skincare products, the company aims to educate its customers through valuable articles.
Nordic Oil has driven its brand in part by superb reviews via user rating platforms like Trustpilot. What is also interesting to note is that the company is not only popular among individual CBD users but also among pharmacies. Several of the company's products have already been approved by German pharmacies."

"Nordic Oil is already becoming a "household name" in the European CBD market but there is still plenty of room for growth into new markets and product categories. Nordic Oil was recently, as the first cannabis company ever, rewarded with a spot in the prestigious German Accelerator, an accelerator programme funded by German government aiming to help promising start-ups enter and succeed in the US market. This way Nordic Oil was able to establish local presence and enter the US market within just a few months."

"The idea behind Nordic is simple: making CBD accessible to everyone who can benefit from the great potential of the cannabis plant. Due to the current situation, this vision has become clearer and more relevant than ever. CBD has taken the world by storm in the last few years. You do not have to look far to find the reported benefits from users for the immune system, chronic pain and mental issues such as anxiety."

"CBD oil is becoming increasingly popular with people across the UK. But what exactly is it? Otherwise known as cannabidiol, CBD oil is the non-psychoactive element in cannabis (meaning it doesn't induce a high) and is purported to have all kinds of wellness benefits; users claim it helps them manage anxiety and even eases pain. If you've been curious to give it a try yourself, you can now do so thanks to Nordic CBD oil. Mixed with omega-3 fatty acids, B and E vitamins as and magnesium, zinc and potassium, Nordic CBD oil offers more than pure CBD products and can be taken in the same way as vitamin supplements."

"CBD has taken the world by storm over the past few years as people reach for a natural remedy for a variety of common ailments. From pain relief to help with anxiety and depression, and even as an acne cure there are lots of exciting and promising claims made about CBD oil. CBD oil is created by taking the CBD from the cannabis plant, then diluting it with another oil like coconut oil or hemp seed oil. CBD is not psychoactive. For those of you wanting to give it a go, Nordic Oil makes it easy."
Rebecka Vitesson

Rebecka is a champion CrossFit athlete from Sweden, currently based in Denmark. For Rebecka, CBD helps her brain to stay calm and her stress levels to stay low so her body can better focus on performance and recovery.

Paul Serin

Paul Serin is a professional kitesurfer and 3x national champion from France. When he's not kitesurfing on waves around the world, he uses our Thor relief gel to help his muscles recover.

Lauren Barnes

Lauren Barnes is a professional football player from the US for the Seattle-based OL Reign in the National Women's Soccer League. Currently on loan at Swedish club Kristianstads DFF in the country's highest division, Lauren uses CBD to help stay calm before big games.

Deborah Binhote

Deborah is a fitness instructor and lifestyle blogger from Portugal. A keen advocate for all things healthy, she loves the stress-free days and peaceful nights Nordic Oil CBD helps her to achieve.

Lindley Loraine

Lindley is an American travel blogger, based in Denmark. A particular fan of our Mani Drops, she loves how they help her to wind down and sleep at night, even when she's travelling.
Today, we're diving into the world of CBD massage oil, a luxurious way to enjoy the benefits of CBD. We'll guide you through what it is, its potential benefits, and...

Today, we're diving into the world of CBD massage oil, a luxurious way to enjoy the benefits of CBD. We'll guide you through what it is, its potential benefits, and...
About CBD
What is full spectrum CBD Oil?

Full spectrum CBD Oil contains all of the naturally occurring elements found in the cannabis plant; including terpenes, essential oils and other cannabinoids. These all work together to optimise the overall effect of the cannabinoids, also known as the 'entourage effect'. The level of THC remains below the legal limit 0,2%.
Does full spectrum CBD Oil cause a high?

No, full spectrum CBD cannot cause a high. Our CBD oils contain less than 0.2% THC, which means that there is no psychoactive effect, even in very high doses.

Cannabidiol (CBD) and Tetrahydrocannabinol (THC) are both cannabinoids found within the same cannabis plant, but only high levels of THC can become toxic and cause a high.
What does CBD do?

CBD is a naturally-occurring substance from the cannabis sativa plant and is used in oils, topical solutions and edibles. It can create a feeling of relaxation and calm. More and more athletes are also using CBD to support recovery.

CBD Oil is taken under the tongue and most people can expect to feel an effect within 15- 20 mins.
Which strength of CBD oil is best?

​​If you are a first-time user, we recommend starting out with the 5% oil. For adults who wish to support or improve their general wellbeing, the 15% oil could be more effective.

We recommend that you try our 20%, 30% and 40% CBD Oils if you want to experience more intense effects.

We also have a 50% CBD paste for more experienced users.

Please note, we cannot claim a certain effect for any condition.
How can I check the quality of my CBD Oil?

At Nordic Oil, we only source premium organic hemp and use the most accurate method of C02 Extraction. 

To check the quality of our batches, you can download the third party lab report for any of our products under their respective product pages here:

These reports provide full transparency on the premium quality of our products.