CBD Eye Cream - Hyaluronic Acid
Sale price
£22.00
Regular price
Unit price
per
9ml pot with 18mg CBD content
Eye cream with CBD and hyaluronic acid
Reduces visible signs of ageing and fatigue, including swollen eyes, dark circles and sagging skin
UK delivery: 3-5 Working Days
Details

Developed to help reduce visible signs of ageing and tiredness, our Eye Cream uses only vegan ingredients to make the skin around the eyes appear firmer and more youthful-looking. Our soothing and nourishing cream combats dull, puffy eyes and dark circles leaving the skin smoother, brighter and endlessly radiant. The pleasant and natural fragrance invigorates the senses and intensifies the holistic care experience and the hyaluronic acids works to thoroughly hydrate the skin. Nordic Cosmetics Eye Cream contains 18mg of CBD crystals. This product has not been tested on animals, nor has it been evaluated for safety through animal testing
Ingredients

Aqua, Ethylhexyl Stearate, Cetearyl Alcohol, Glyceryl Stearate, Glycerin, Butyrospermum Parkii Butter, Sorbitan Stearate, Polysorbate 60, Phenoxyethanol, Panthenol, Hydrolyzed Rice Protein, Xanthan Gum, Parfum, Cannabidiol, Tocopherol, Ethylhexylglycerin, Helianthus Annuus Seed Oil, Superoxide Dismutase, Sodium Hyaluronate, Glycine Soja Protein, Potassium Sorbate, Sodium Benzoate, Sodium Dextran Sulfate, Sodium Hydroxide
Suggested use

Apply a small amount directly to the cleansed eye area in the morning and evening. Massage in with soft strokes using fingertips. Avoid direct eye contact.
Storage

Ideally, store the Eye Cream in a cool, dry and dark place. Avoid direct sunlight and heat. Keep out of reach of children.

The Eye Cream has a shelf life of 6 months after opening.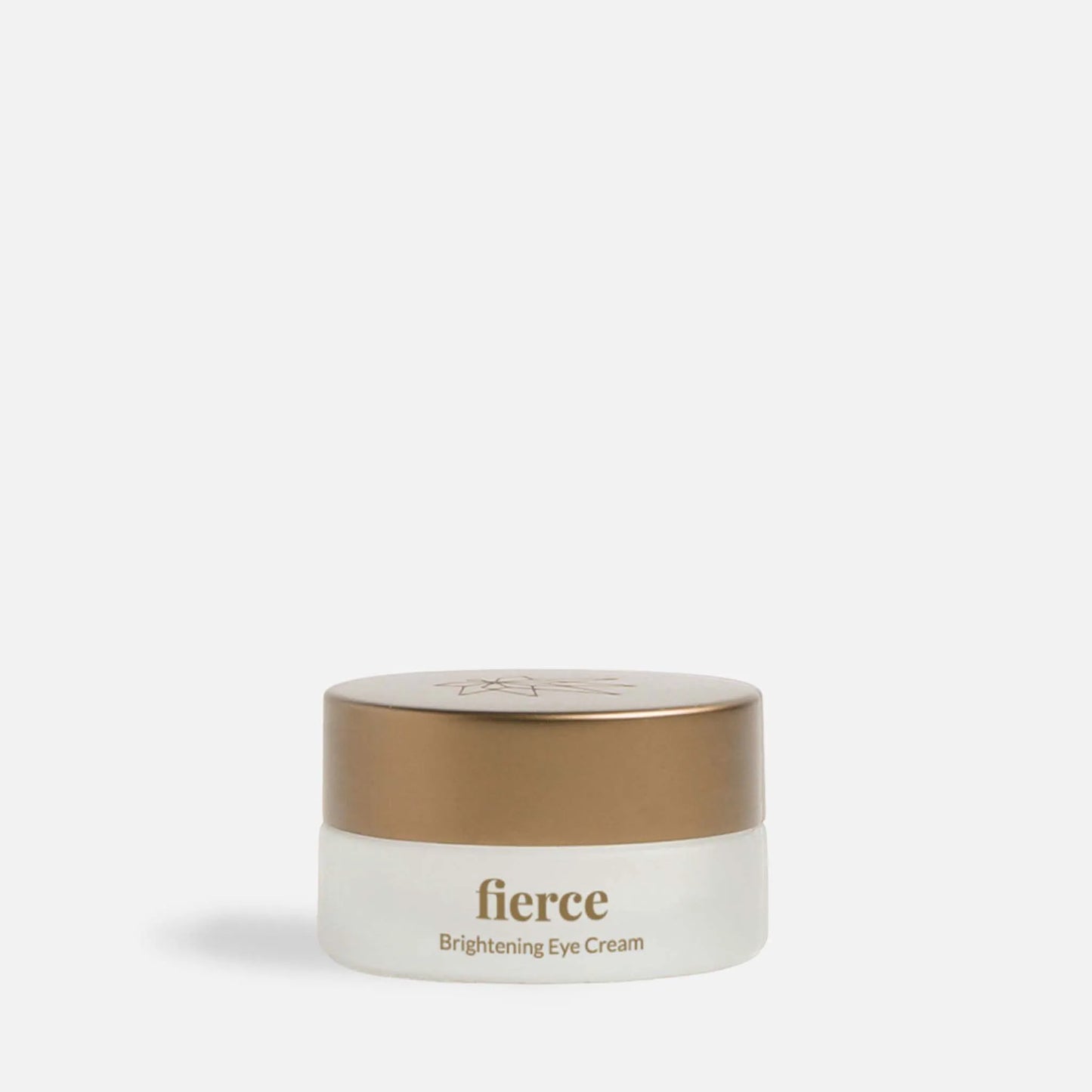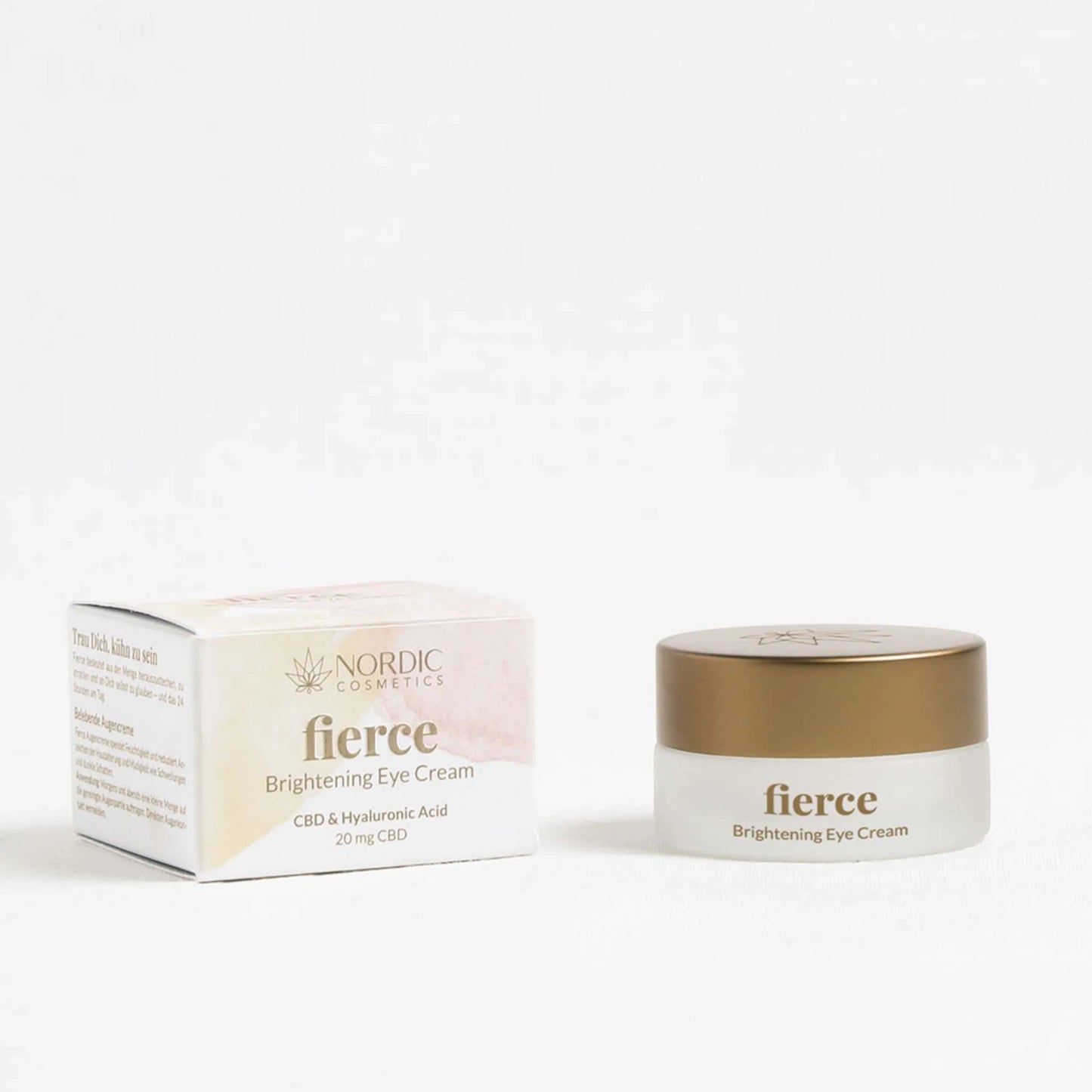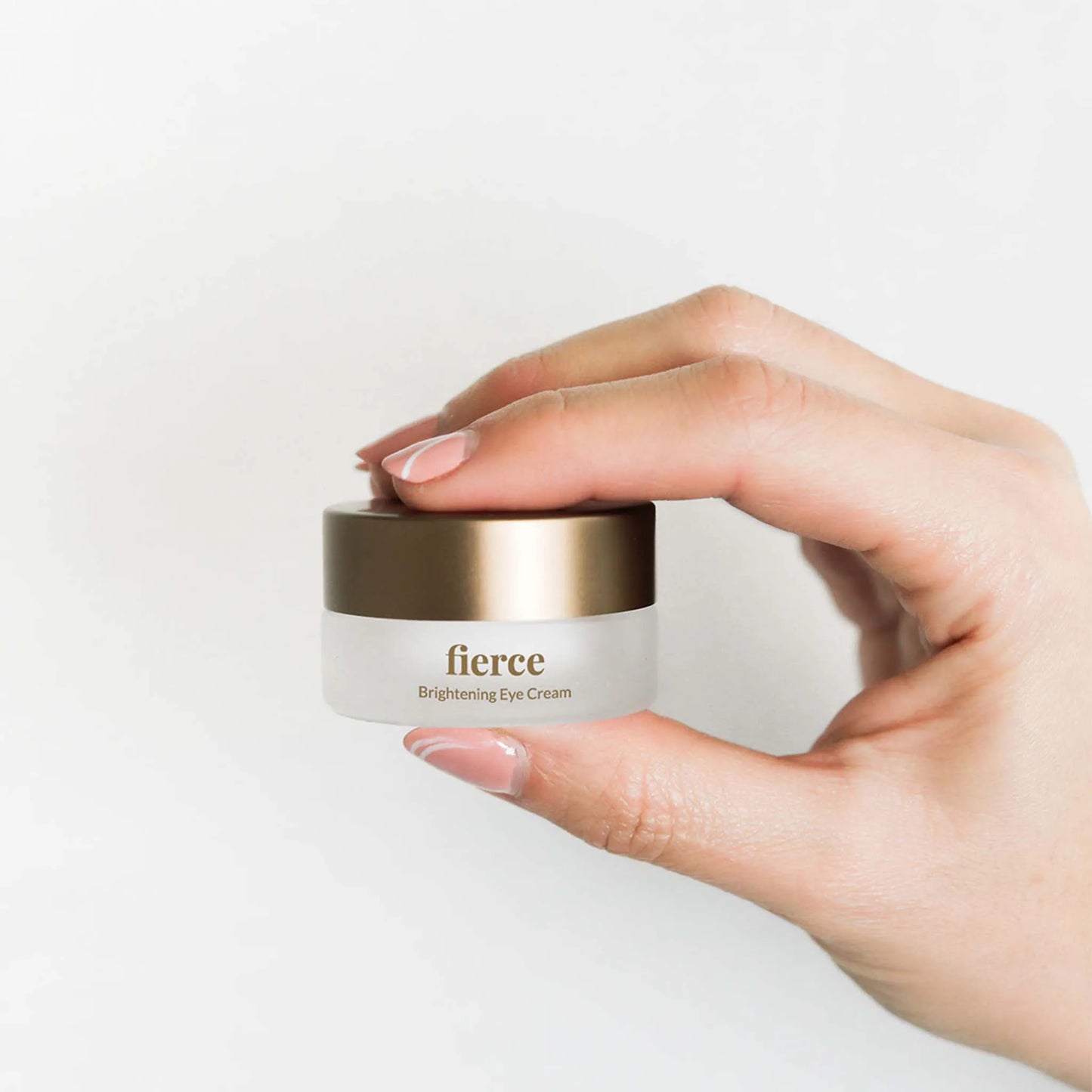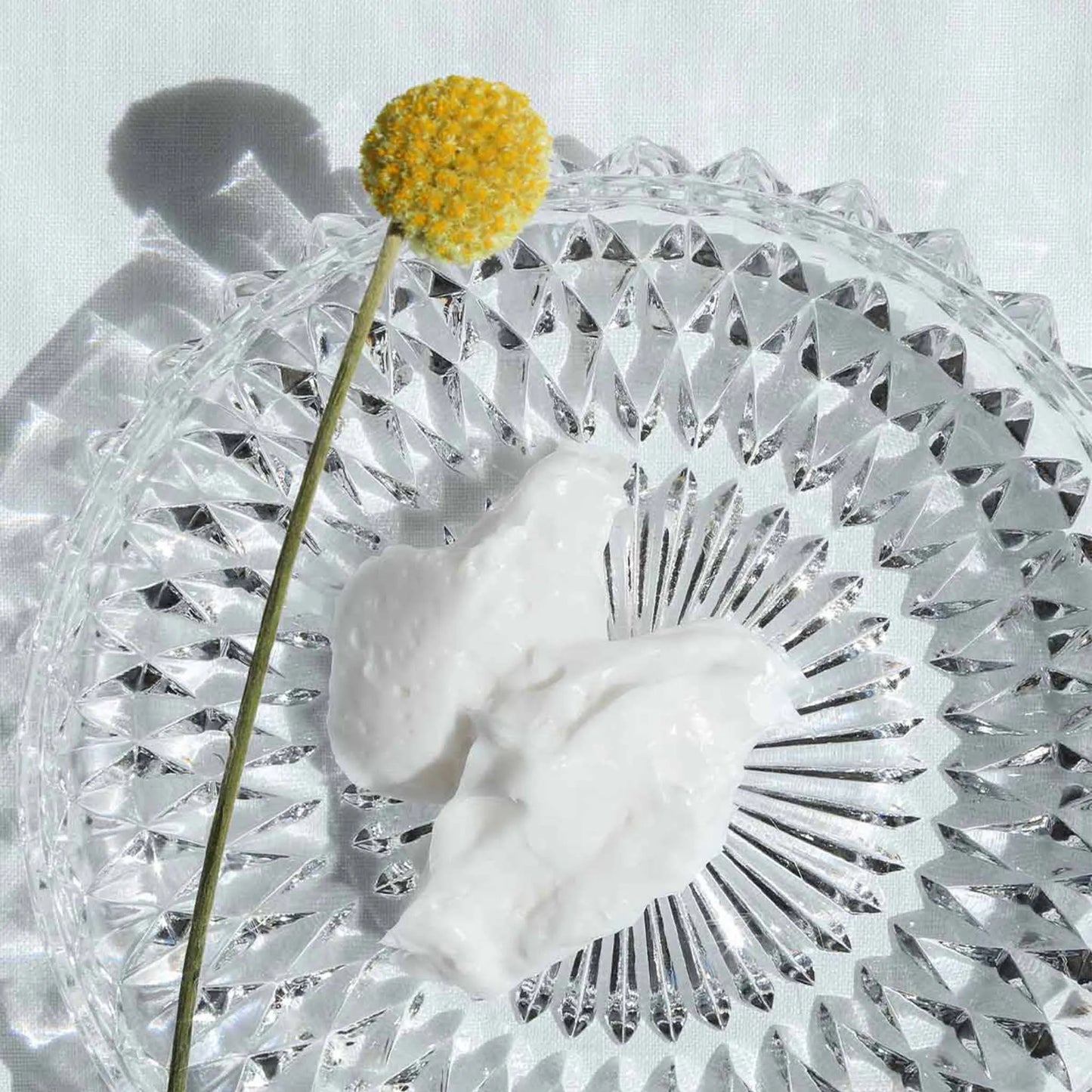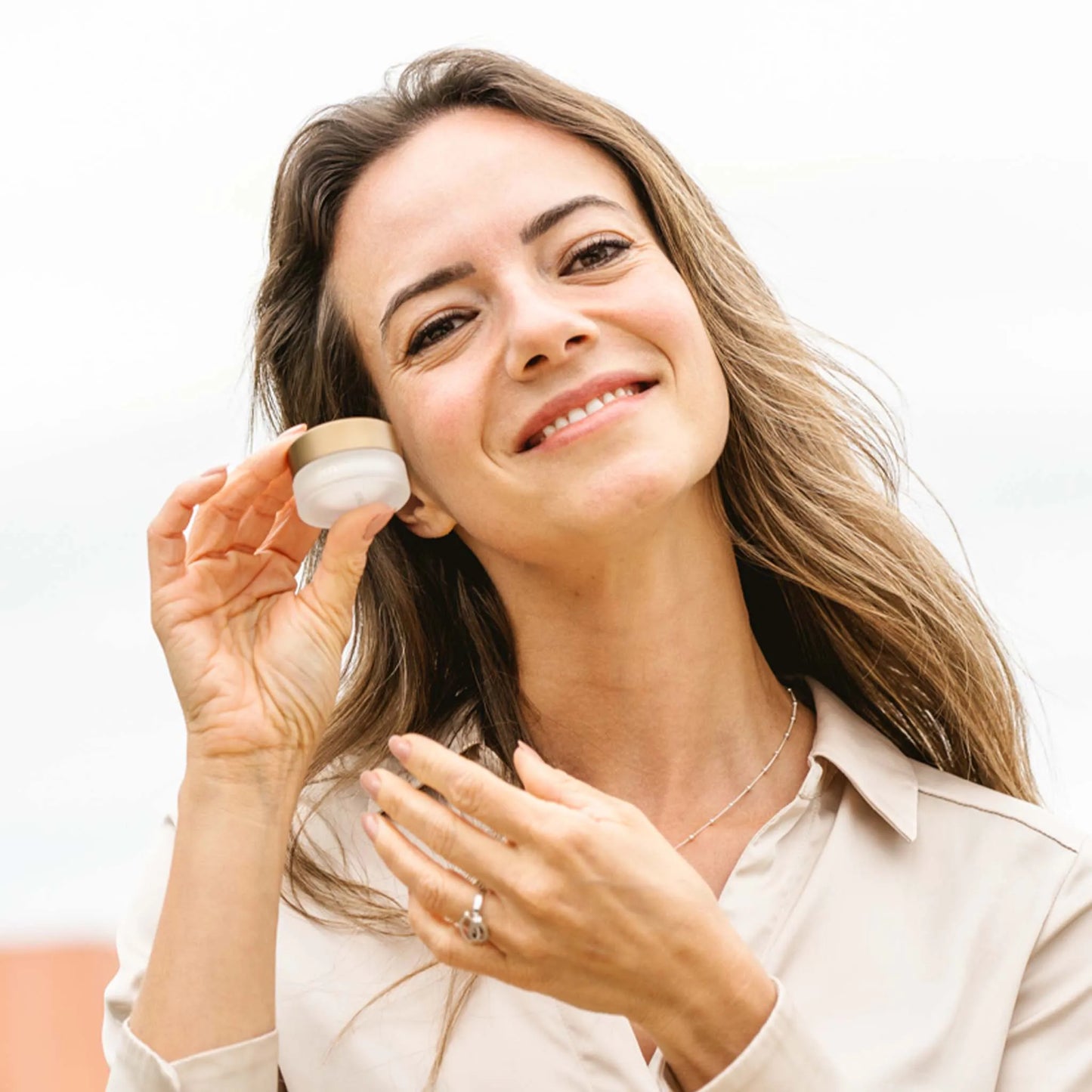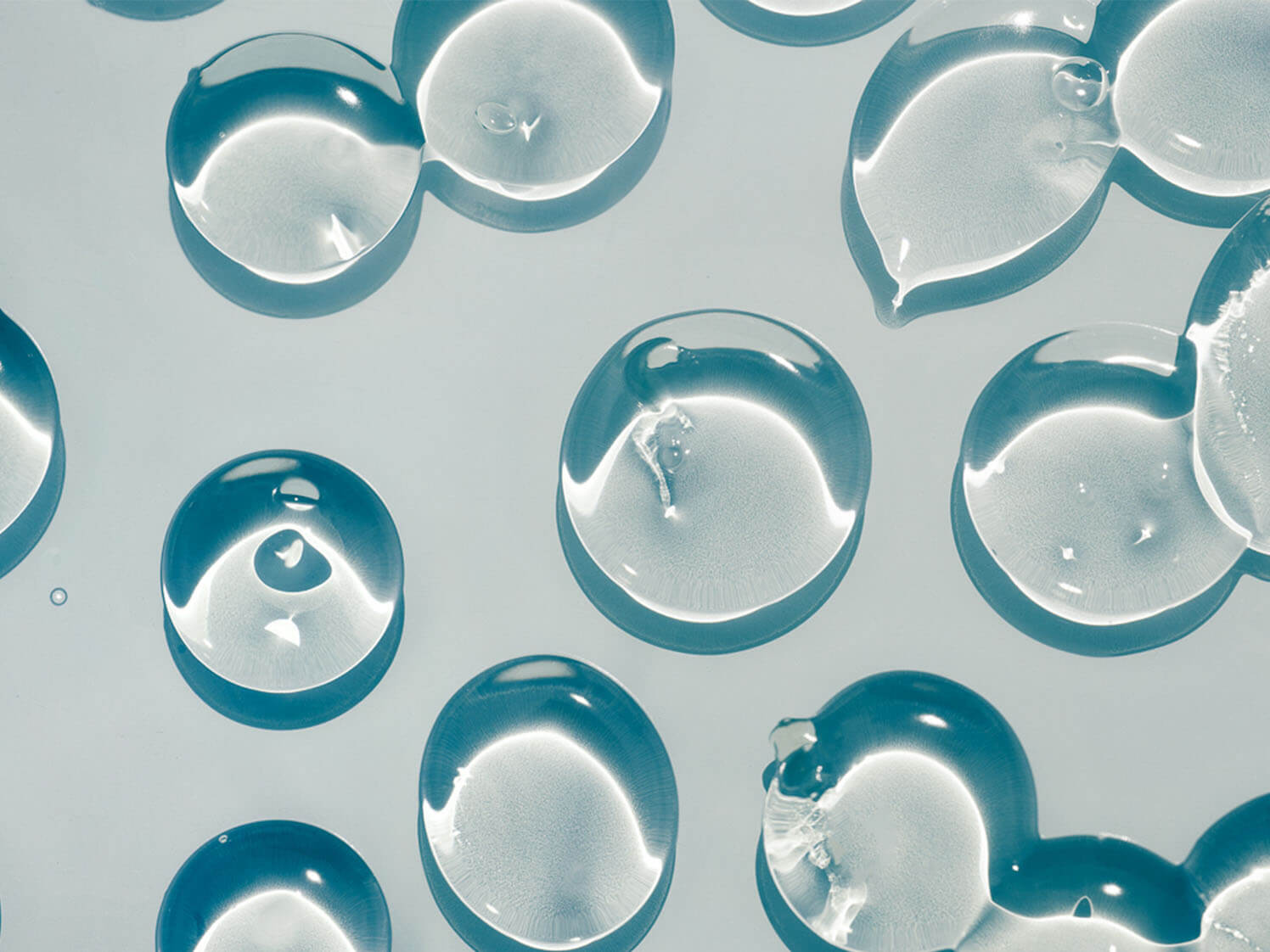 Vibrant skin to match your eyes
It only takes a few carefully combined ingredients to brighten, sooth and moisturize the delicate skin under your eyes. FIERCE - our little jar of magic - contains a synergetic blend of CBD and Hyaluronic Acid which stimulates the skin's ability to regenerate, and ensures a long-lasting slow-aging effect.
CBD

CBD, or cannabidiol, has balancing, soothing and regenerating properties which make it a great addition to daily skincare products.

Hyaluronic Acid

Hyaluronic Acid is the key to instantly plumping fine lines and making skin look glowy. It increases moisture levels in the skin without adding oil.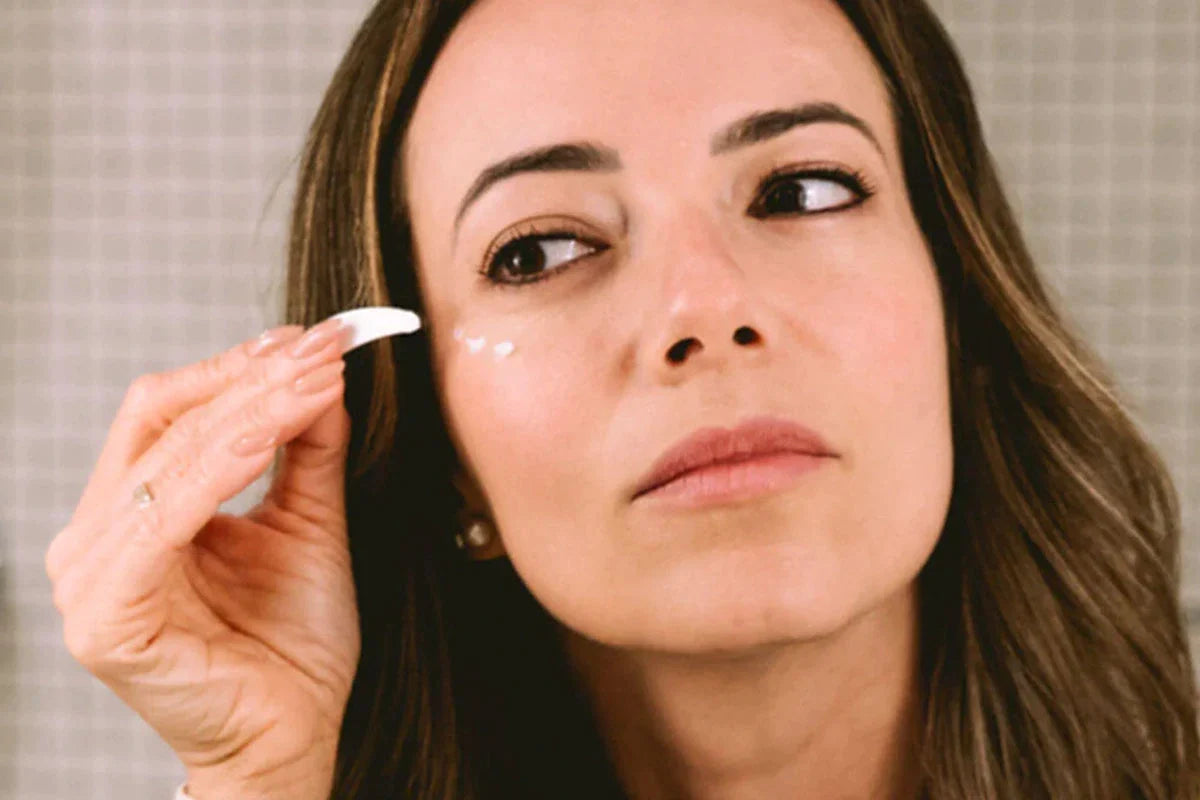 How to apply our CBD Eye Cream
Cleanse your skin thoroughly.
Apply a small amount of cream to the cleansed eye area.
For best results, use twice a day. Follow up with Happy Day Cream in the mornings and Brave Anti-Ageing Cream in the evenings.