CBD Oil (40%) PLUS
Sale price
£135.00
Regular price
Unit price
per
10ml
(£1299.50 per 100ml)
For experienced CBD users with high CBD needs
Full spectrum formula with light, hempy smell and high amount of extra cannabinoids
Contains approx. 250 drops (equivalent to 16mg CBD per drop)
UK delivery: 3-5 Working Days
Details

This 40% full spectrum CBD oil is ideal for experienced CBD users with high CBD needs. It contains a powerful blend of high quality MCT oil and full spectrum hemp extract with natural cannabinoids (4000mg CBD, 160mg CBN, 160mg CBG and 160mg CBDa) as well as terpenes and vitamin E antioxidants. CBD Oil 40% has been produced using a gentle CO2 extraction process to ensure that the valuable ingredients of the hemp plant remain intact.
Ingredients

Caprylic/Capric Triglyceride (Coconut)
Cannabidiol - derived from extract or tincture or resin of cannabis
Tocopherol
alpha-tocopherol

This CBD oil is vegan.
Suggested use

Shake gently before use. Apply 1 drop 3 times per day on the desired area.
Safety instructions

Do not use during pregnancy or while breast-feeding. Keep out of the reach of children. For external use only. Please note that this product may interact with certain medications and psychotropic drugs. For detailed information, please consult your physician or pharmacist. The content provided is for informational and educational purposes only and is in no way a substitute for medical advice from a physician or pharmacist. Our texts are not intended for the independent diagnosis and treatment of diseases.
Storage

Store CBD Oil (40%) PLUS in a dry place at room temperature. Protect from heat and sunlight. Keep out of the reach of children. Use within 6 months after opening. See packaging for best before date.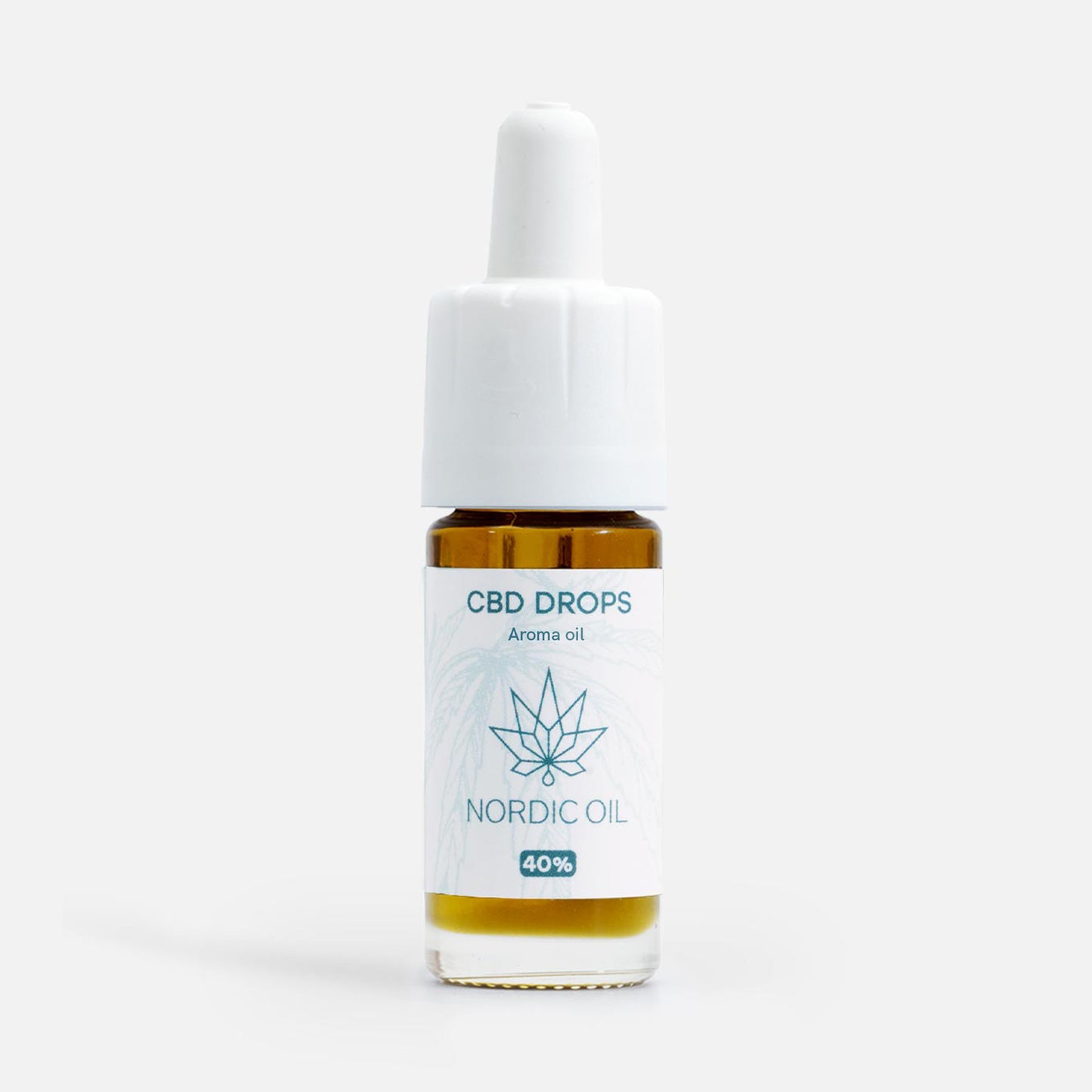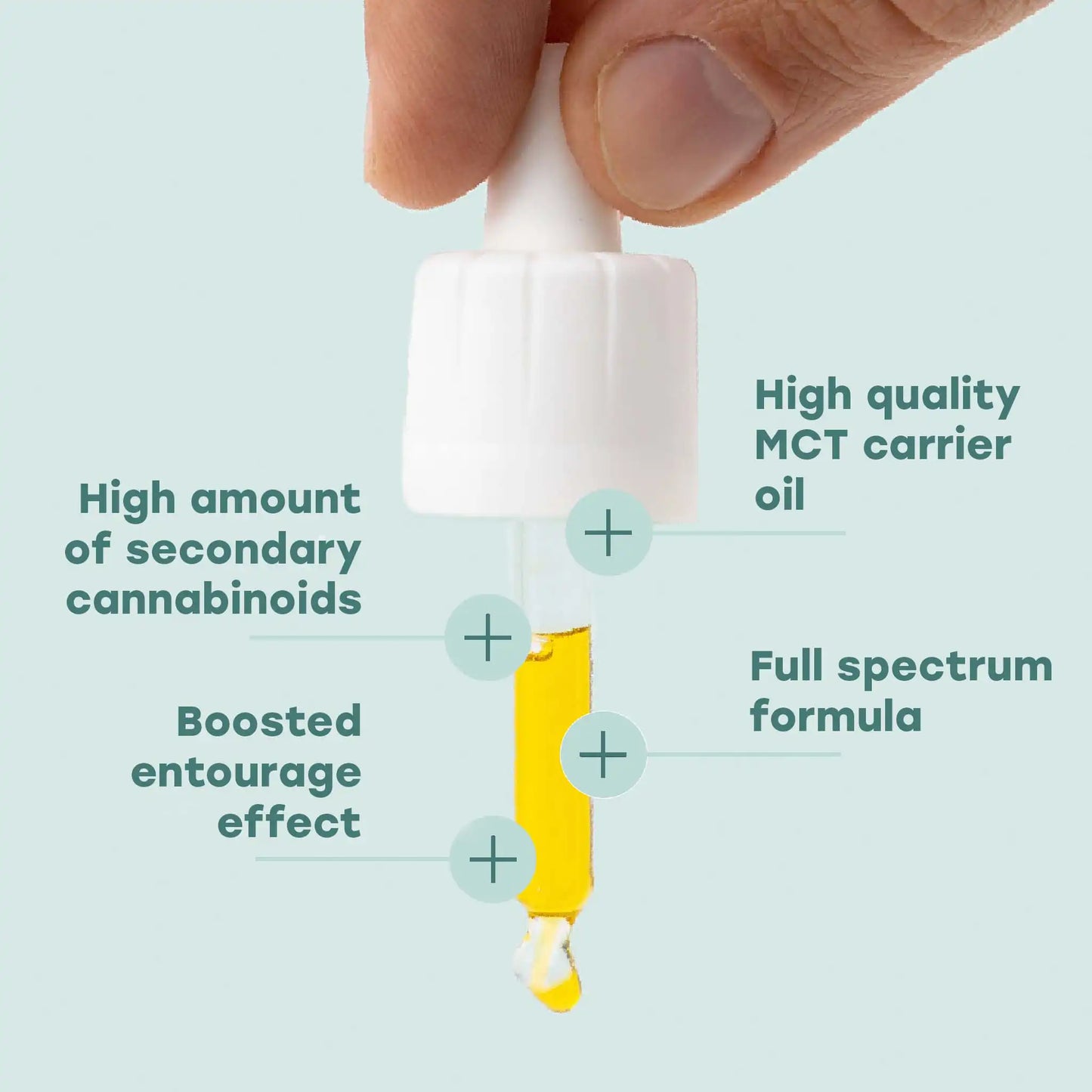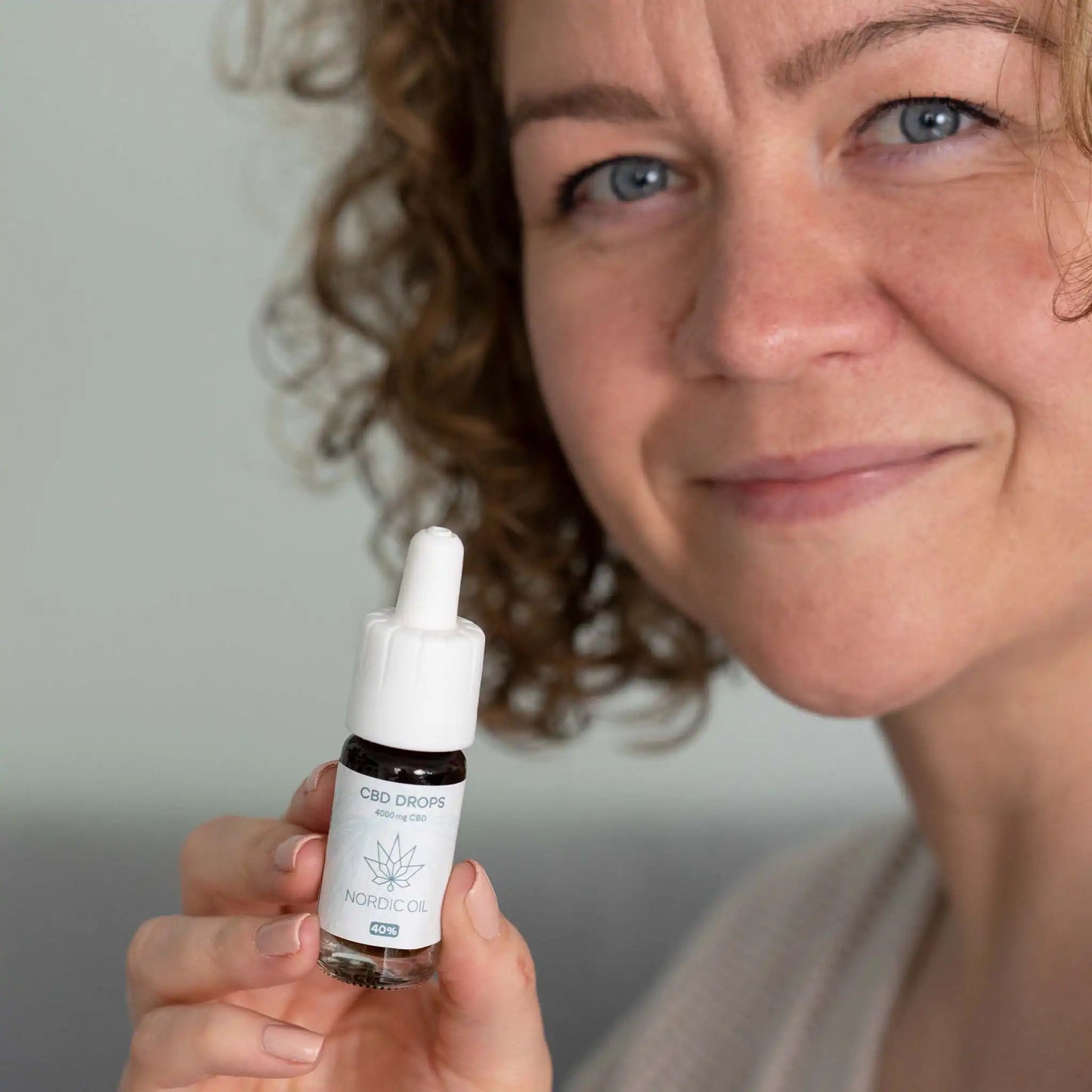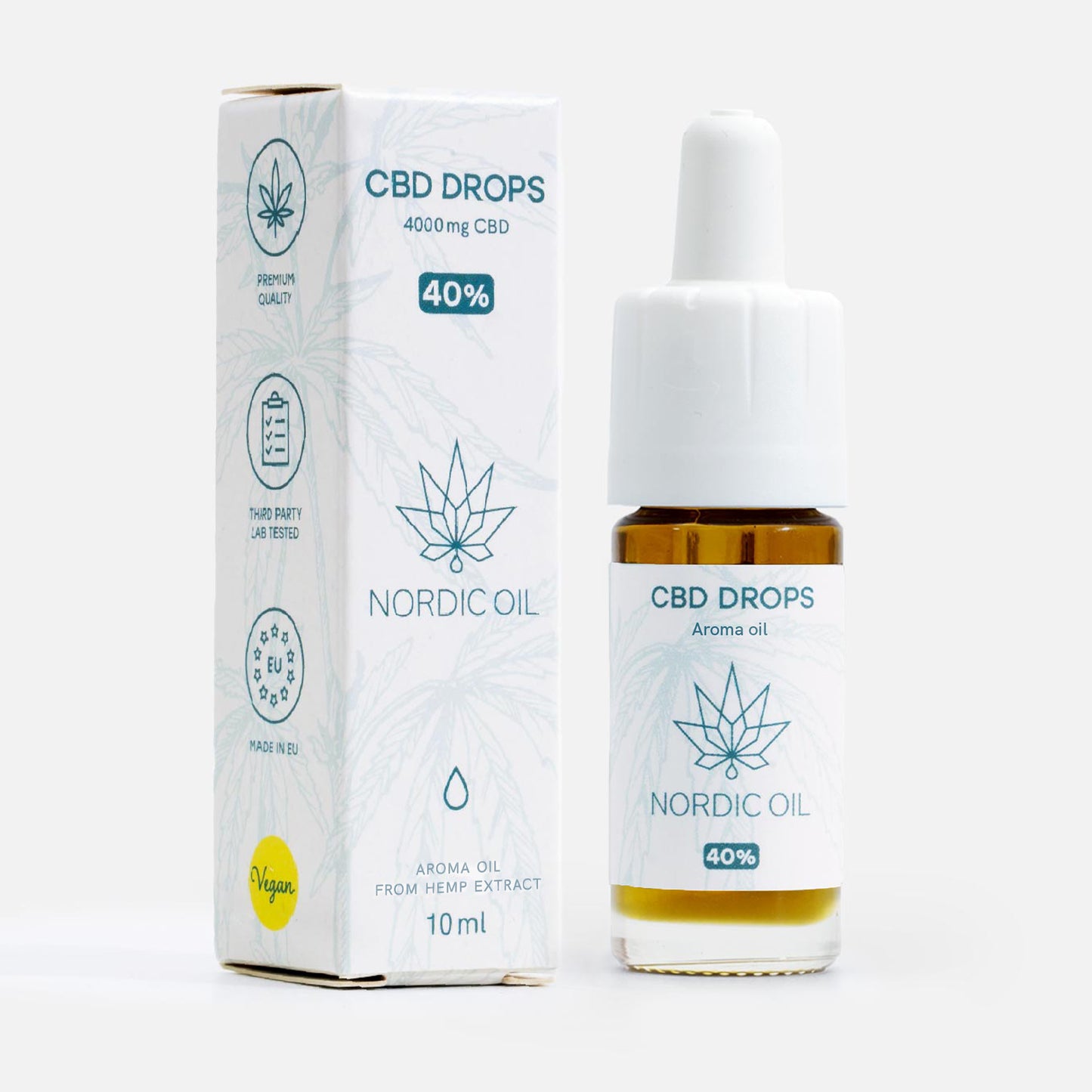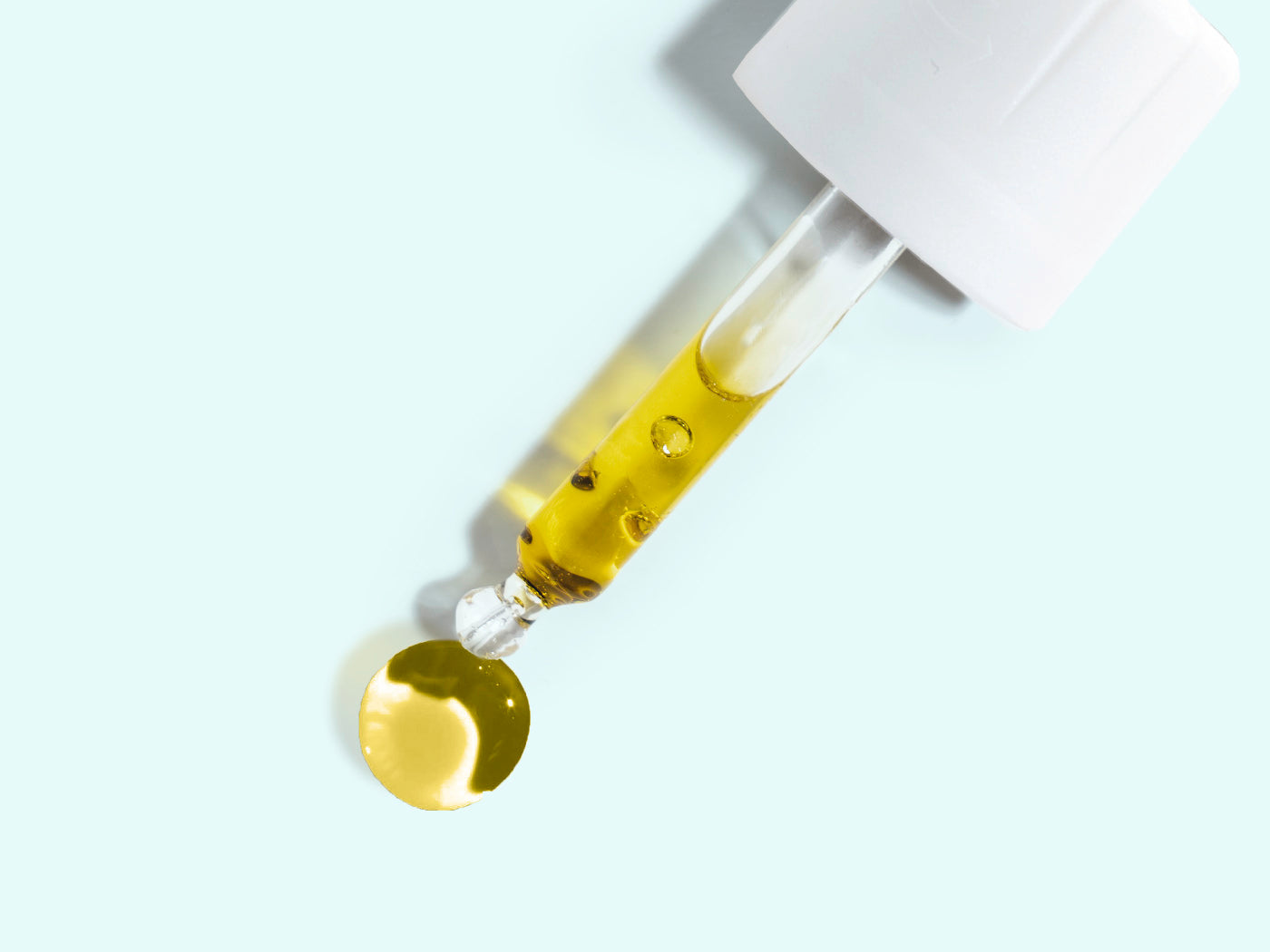 For the maximum entourage effect
The 40% CBD oil PLUS is our most potent CBD oil. The full spectrum 40% CBD oil not only contains an extra high amount of CBD, but also other natural active ingredients such as CBN, CBG and CBDa. The combination of these hemp components maximises the potency, creating a much stronger effect than other CBD oils.
How to use CBD Oil 40%
How to use steps:
Gently shake before opening.
To open, push and hold down the child-safety cap whilst twisting it counterclockwise.
Gently squeeze and release the end of the rubber dropper. The dropper will fill about halfway.
Dispense 1-3 drops directly on the desired area. To preserve the quality of your CBD oil, avoid touching the dropper.
If you use 3 drops per day, the oil will last for about two and a half months.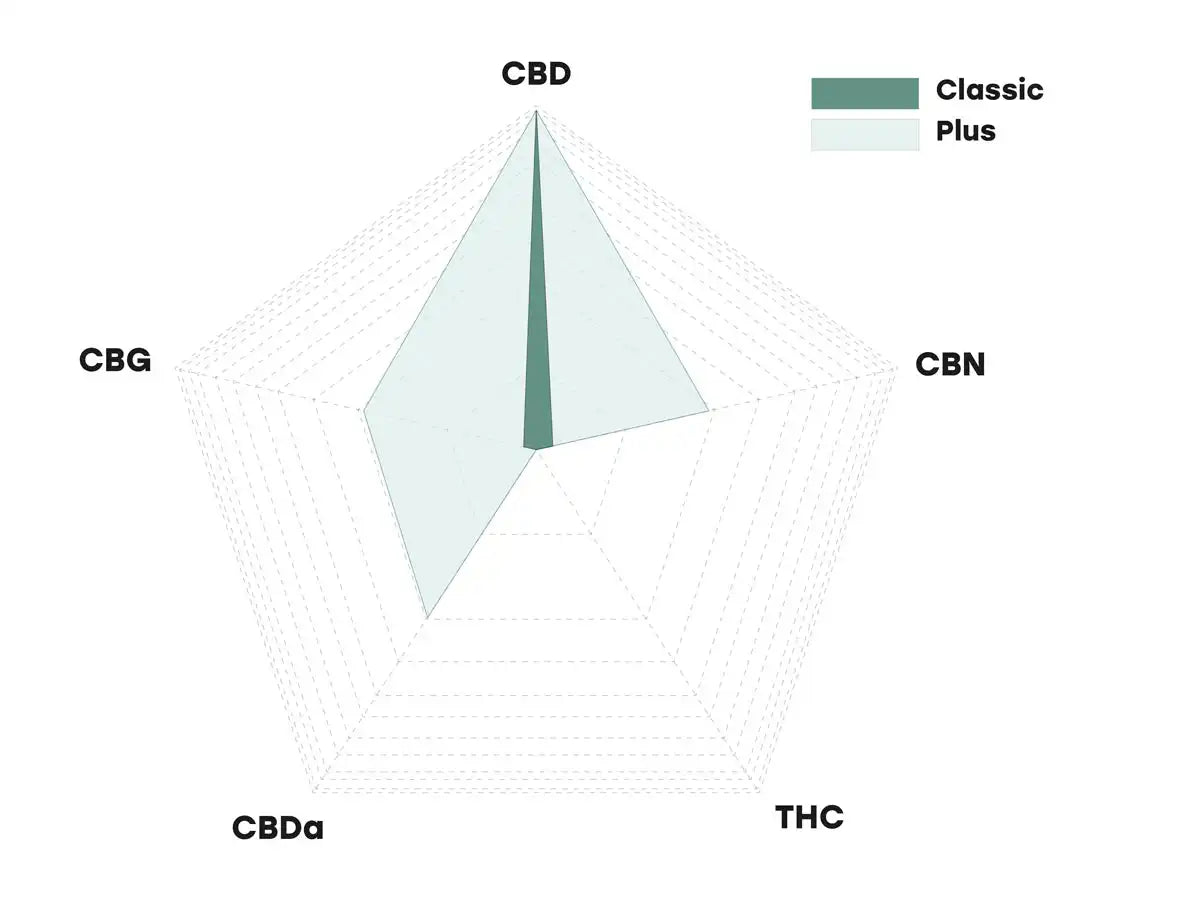 Our Full Spectrum CBD Oil 40%
| | |
| --- | --- |
| Form | Oil with pipette |
| Aroma | Light, hempy, less scent than other CBD oils |
| Spectrum | Full spectrum |
| Cannabinoids | 4000mg CBD, 160mg CBDa, 160mg CBG, 160mg CBN, THC (not measurable) |
| Extraction | CO2 |
| Origin hemp | Netherlands |
| Carrier oil | MCT oil |
| Properties | Vegan, alcohol-free, gluten-free, sesame-free, nut-free, soy-free |